Services
As a company, RG3 Utilities has a very concentrated emphasis.  Everything we do surrounds AMI / AMR and meter installation.  We specialize in upgrading systems in the most efficient manner possible and in the least amount of time that is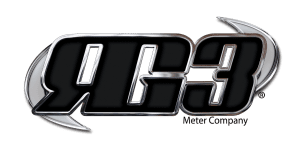 practical.  This focus allows the utility to realize their return on investment as quickly as possible with the fewest headaches.
This level of expedition and professionalism weighs heavily because execution is often just as important to the overall success of a project as the utility's choice of AMI system to invest in.  Installation expedited by a competent and experienced company not only pays for itself quickly, but also enables the utility to realize the greatest potential of the system they have purchased.​
​
RG3 Utilities NEVER uses temporary labor.  Our personnel are highly trained and travel from project to project producing the most experienced crews in the industry, hands down.  We use a "Crews & Systems" approach to meter replacement.  Our efforts are streamlined, our assets are used to their most efficient capability, and a great emphasis is placed on quality control.  We hold these systems and controls responsible for our perfect OSHA safety record, unmatched ½% error rate, and a production rate that is always far above expectation.
Project scopes have ranged from simple meter change outs to complex customer side rebuilds, requiring every meter box to be excavated.  In many instances, we have been charged with incorporating new customer side shut off valves, backflow valves, leak detection devices, and installing AMR/AMI systems.  We have successfully completed projects in extreme terrains covering the frozen ground and 9 foot meter depths of Kansas and Colorado, to the solid rock of the Texas hill country.
​Although RG3 Utilities is a Texas based company, our firm is duly licensed to operate in most of the southern United States.  Specialized, meter specific, state contractor licensing is also held in individual states, as required, including Louisiana, Tennessee, North Carolina, Virginia, and Arkansas.  In addition, RG3 Utilities has specific training on Master Meter Systems, Elster, Neptune, is a Badger Meter Certified Installation Contractor, a Datamatic Certified FIREFLY® Trainer, and an Itron National Installation Contractor.
Minimized error, safety, and high production are achieved through refined systems that are proven to work.  Efficiency is enhanced through consistent customer interface provided by our dedicated staff.  We treat every project as a gift from God.
Intrinsically, integrity and excellence comprise the core of our business practices;  all principals proudly verifiable through the references of our previous customers.
​ "It is my pleasure to recommend the utility meter installation services of RG3 Utilities to you.  During the past few months, the City of Pottsborro has worked directly with Lee Gregory and Scott Ratliff on the city's meter installation project for a new automatic meter system.  The company offers high quality service and communication.  Across the board, we are very pleased with their work.  The City is confident in recommending RG3 Utilities.  Both Lee Gregory and Scott Ratliff were easy to work with and always willing to take time to discuss my concerns and respond to questions."  ~ City of Pottsboro
"I highly recommend the services of RG3 Utilities.  They worked in our city recently replacing all our water meters with new meters and transmitters for an automated meter reading system.  They were accurate and fast, completing the job very quickly.  RG3 Utilities employees were very likeable and easy to work with and were very courteous to the citizens."  ~ City of Early
"We were extremely pleased with the quality of workmanship, professionalism, and efficiency displayed by RG3 during the project.  We plan on renewing our contract with RG3 in the upcoming year and would highly recommend their company to other municipalities who have similar work to be performed."  ~ City of Winston-Salem
"RG3 Utilities worked as a sub to a General Contractor and performed a complete water meter change out installation as part of a larger fixed network water meter implementation project for the City of Highland Village.  Their crews were professional, courteous and completed the installation in the time and budget allotted for the project.  I am recommending the water meter installation services of RG3 Utilities to your organization.  The City of Highland Village is very pleased with the results of their work."   ~ City of Highland Village