A Ratliff & Gregory Family Owned Company
​RG3 is owned by the Ratliff and Gregory families.  Our company began over 60 years ago when "Speedy" Gregory became the first excavation contractor in Dallas, Texas.  When all of the current principals came into place in 1998, excavation and large utility services were dropped to focus on meter, AMR, & AMI systems installation.  Eventually, RG3 became one of the largest installation companies in the United States leading to the purchase of a meter manufacturer that had been producing meters since the 1980's.
As a family company, it is common to see the next generation sweeping floors, programming Tesla registers, or testing meters.  We take pride in what we do and make sure it shows in our service and our products.  Although it isn't possible to produce every item we make in the states, we use USA foundries and build meters in our East Texas facility.  The Tesla 4 RF Register, the Tomahawk encoder register, TeslaDrive AMR System, & TeslaNet™ AMI System are all manufactured in our Dallas, Texas facility.  Even our proprietary software is written and supported from the USA.
RG3 is headquartered in the piney woods of East Texas.  Our company operates upon Biblical principals. In an effort to honor the Lord God, we hold integrity and honor as core principles.  Without reservation, we proclaim that Jesus is the risen Christ, God is our source of provision, and proudly give Him glory.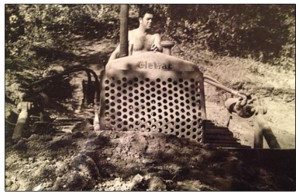 Customer Service
​​ Empowering our customers is our first job.  Customer service is more than a department within our company, it is our privilege. We consider it an honor to help our customers maximize potential.
We also feel a deep responsibility to empower other Americans in a tough economy.  We are proud of what we build and we are proud of our country.  That's why RG3 Meter Company builds the powerful 1 Watt Tesla AMR system right here in the USA.   ​​

​​RG3 brings the field experience and practical knowledge that no other manufacturer can offer.  Our staff takes a "hands on" approach and are some of the most knowledgeable people in the industry.  From hard earned experience, we know what AMR & AMI systems should be. 
When results count, our staff are the people you want building and standing behind your solution. ​
We are here to serve you.  Give us a call and see how helpful we can be.​
​